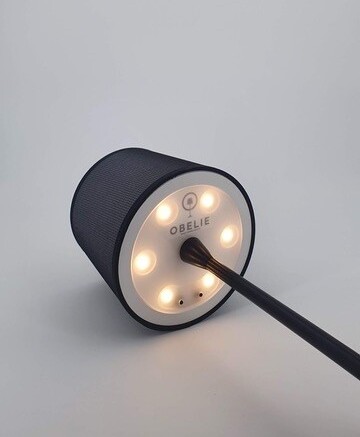 SBLM was created in 2016 in Toulouse by three motivated and complementary entrepreneurs determined to improve the daily lives of their colleagues in the world of events, catering and hospitality. We have created a complete range of quality remote controllable wireless lamps.
This is how the Obélie brand was born in June 2017, with its flagship product "Lamourette" which will delight your events. Other innovative and complementary products are to be discovered on our site.
This 100% Toulouse-based company strives to manufacture its products in Toulouse and therefore made in France… Our skills also allow us to draw and design your custom-made lamp according to your specifications.
Do not hesitate to contact us…
The Obélie team
Our activity and know-how
We are French craftsmen, designers of custom lamps, wireless, rechargeable by induction, and remotely controllable.
Over the course of our projects, we have built up a network of expert suppliers and partners: electronics engineers, machinists, bronze and brass foundries, wood turners, glassmakers, artists, decorators and architects, which allows us to offer a unique solution combining technology, art and novelty.
Our philosophy
We only aim for excellence in each of our achievements, and we attach great importance to designing an intelligent, quality product developed for the simplest possible use.
We design and assemble our eco-responsible products in France, with a strong C.S.E.* approach, with the support of our network of partner suppliers such as Adapted Companies in order to include all diversities in our actions.